One chapter ends. An adventure starts.
Today was my last day at Spindogs, where I've worked for the past 2 years (funnily enough to the day).
I joined to cover my other half's maternity leave, must have done something right as I was rewarded with a full-time contract when Rita returned. It was a bit of a leap of faith to leave my previous post but I had felt that there was nothing else for me there and in a way that is how I feel now about Spindogs.
I have explained the reasons why I'm leaving in a previous post, and as I think about today I can't help but look back on the last 2 years. I was lucky to have landed the job when I did, it allowed me to grow from a rather inexperienced designer to a quick thinker & doer. I really have to thank Elwyn and Liam for that.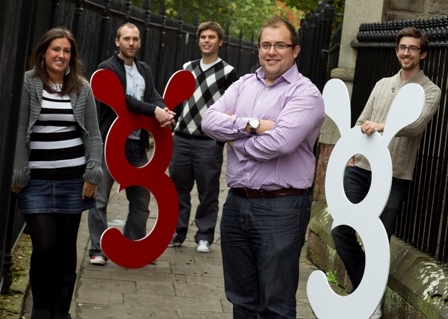 Because Rita had already been at the company for two years I already knew most of the team, which helped me get started quickly. Coming from a different job role, in a junior rank, I decided to put my game face and take this new experience by the horns. It paid off.
For these 2 years I had the opportunity to work with and help some of Wales' biggest companies, like The Vale Resort, Welsh Labour, Traveline Cymru, Capital Wales, Health Research Wales, Welsh Gymnastics, University of Wales Trinity Saint David, Cardiff University, Only Men Aloud, UWC Atlantic College, Diverse Cymru among many others. The rate of work that is output in that agency is crazy. Don't necessarily agree with the way that it's done but I got to give it to the guys. I think during my time there I have designed around 50 websites & 20 brands.
I'm looking forward to being able to provide fully considered, well realised designs with a strong ethical stance that are perfect for my new clients now I will have the chance, I want to build Haum on the principles of good and sustainable design.
My experience at Spindogs made me a better designer, a better thinker and has taught me invaluable things. One of them has surely been how to work alongside the person I share my life with. Believe me guys, it's not as bad as some people think it is. It's actually pretty cool.