What are you really looking for?
About two weeks ago I gave my first ever Quora answer (if you never heard about Quora, you are missing out!), ever since that milestone I wanted to write about the answer (hold on to your seat for the ride).
It was a question anyone in the design industry often hears.. "How much will my brand/website cost? What will they do for me?" Well.. there isn't an exact answer for this, it all depends on many factors, each designer or agency has their own list, as with any other kind of shopping it pays to do some research but be warned that buying design needs consideration.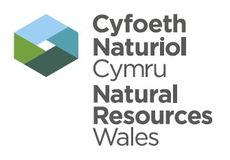 Last week this fella started a storm. Justified storm? To the public eyes, yes. Mainly to do with the way the information was presented on an article of opinion.
The general public was shocked to know that the Welsh Government called for a redesign of a new entity named 'Natural Resources Wales'. This project went to tender and the winning agency charged £7,625 for the brand development.
In a time of crisis this does look like a luxurious spend, but is it really? When you take into account what brand development consists, it's not a logo. A logo is the mark that gets recognized, to get there there are a number of steps to take. Extensive market research, surveys on the target market, concepts, proposals, iteration, more proposals, more iteration, even more proposals, presentations, appeasing the board, back to the drawing board, more research, more proposals until the final brand is accepted.
When I mention brand I mean the full concept, not just the logo. There needs to be attention to how the logo will be implemented on to different assets, how the tone of the logo comes out, what the logo means and does. That is the essence of branding.
The problem I had with the article of opinion issued by Wales Online was that there wasn't any mention to what kind of work goes on to reach to the end product, that provoked a string of distasteful commentaries such as:
Why spend so much money when there are very talented school pupils who would happily design these logos / symbols for free. I teach some very talented young artists and I am so disappointed that they are not being given such opportunities that would certainly help them with their university applications.
It's not to say that this teacher is wrong on the way they see the end result, but the fact that the end product is only 10% of the whole job makes the comment a bit silly doesn't it? When you are in need for an electrician would you ask that pupil that loves switching on the light? Thought so.. Best thing a teacher can do, is to.. well.. teach, right?
Anyway enough of that.. a much better written piece about this 'scandal' was written up on halfblog.net.
Both of these events made me want to write this post, mainly because the general vibe that the average person gets from designers is that we are an overestimated bunch. But like an accountant you only know you need one when you face the facts.
When pricing up a job, as in any service job, there are requirements, some are tangible such as scope of work and others not as much, like experience and know-how. But I will get into more detail about these on an upcoming post.
The only thing you have to remember when you think about design is that a designer solves problems, we're not artists, we create something that works for you (nothing against artists at all as I like to dabble into illustration but comparing the two is like comparing a formula one drive to a mechanic. Sure, they have a connection but on two very different ends of the spectrum.).
Best advice when you're looking for a designer: send some emails to a few designers, we come in all shapes and sizes, you need to feel comfortable with whoever you are dealing with and don't be afraid to open up, we're really good listeners.